Clear Medical Skin, Hair & Body Clinic
Back to other members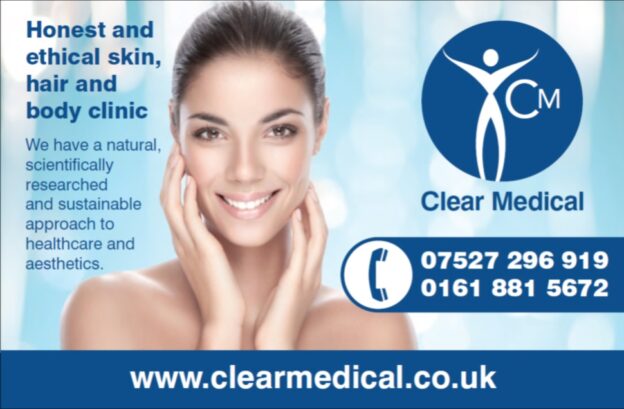 Clear Medical is a specialist aesthetic clinic in Chorlton, Manchester. We have many years of experience and endeavour to offer the best care towards our clients. We provide products and services that have been scientifically researched to be safe and successful. We treat men and women of all ages, skin types and ethnicities with respect and equality.
Our services include anti-ageing, IPL/LHE/laser hair removal, ingrown hair treatment, pigmentation removal, acne treatment, scar removal, rosacea treatment, thread vein removal, wart removal, Campbell De Morgan spot removal, sun damage reversal and treatments for various other skin conditions.
If it matters to you, it matters to us. Come and see us for a FREE consultation. You are not obligated to undertake any treatments as we are here to help and advise, not sell. Questions or queries? Please feel free to email us at info@clearmedical.co.uk.
Treatments and consultations are by appointments only from Tuesday to Saturday 10am to 6pm.